Want to try at home for free? (BE + NL only)
Yes, I love this webshop! But before I throw my money at you, I'd like to to get touchy feely with Joss, or try on a Lulu. Well, we have good news: That's possible!

When you tick the "free try" box, you can put up to 4 pieces in your basket. These will be sent to you without paying upfront, so you can spend some quality time together and find out if you are made for each other.

We only ask you to fill out your credit card details (only credit cards for now, sorry). That way we can charge you afterwards for the pieces you decide to keep.

After max. 5 days you send us an email saying which pieces you keep and which ones you don't. We will send you instructions to send us back what you don't want, free of charge. In the unlikely case that you don't want to keep anything at all, you simply send everything back. No problema.

Lots of text, we know. If you prefer to see it in a drawing, here you go:
1. Choose
Can't help you with that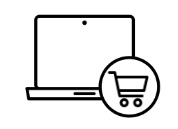 2. Cart
Put max 4 pces in your shopping cart
3. Free Try box
Tic the "Free try" box and fill out your credit card details
4. Delivery
Hurray, package has arrived!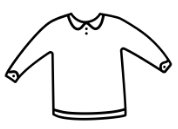 5. Fitting
Quality time with your Fabbrikka favourites
6. E-mail
After max. 5 days, send us an email saying which items you want to keep
7. Pick-up
Free pick-up of what you don't want to keep
8. Payment
The amount of your new purchases will be deducted from your credit card